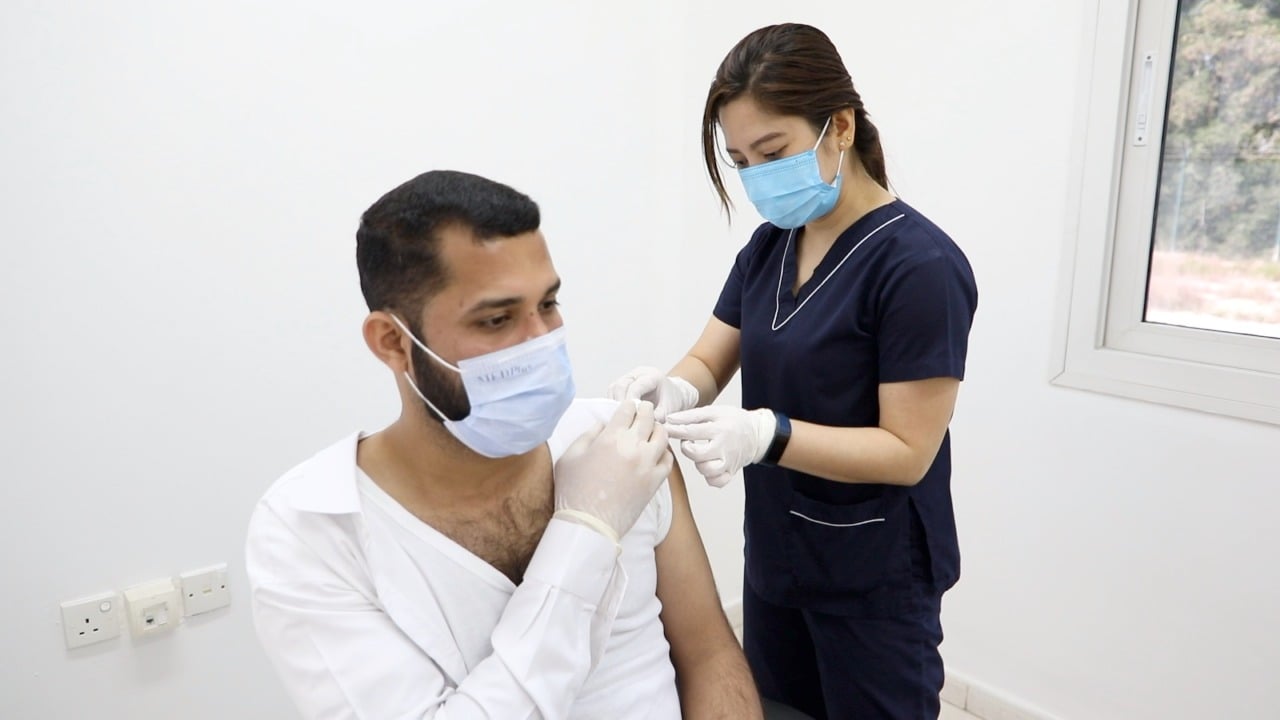 The Sharjah Airport International Free Zone (SAIF Zone) has announced the launch of an on-site COVID-19 vaccination programme to inoculate around 450 SAIF Zone employees in addition to the customs branch staff and workers in companies based in the free zone.
The vaccination drive was organized in cooperation with the Ministry of Health and Prevention, represented by the Sharjah Medical District.
Lauding the launch of the vaccination programme, HE Saud Salim Al Mazrouei, Director of SAIF Zone, stressed that the move comes in line with the national vaccination campaign "Together We Recover", launched by the UAE to redouble national efforts being made to overcome the Covid-19 pandemic and return to normalcy by providing the vaccine free of charge for citizens and residents.
Leadership's keenness
Al Mazrouei emphasized that SAIF Zone attaches utmost attention to the health and safety of its staff, commending the UAE's keenness to provide the vaccine for everyone free of charge, something which once again highlight that the health and safety of every member of the society is the government's top priority.
He expressed his thanks and gratitude to the ministry of health and all heroes in the first line of defence including doctors and nursing staff for their strenuous efforts being made to combat the pandemic, calling on everyone to take the vaccine in order to help limit the spread of the pandemic and accelerate the state's steps to recover and return life to normal.