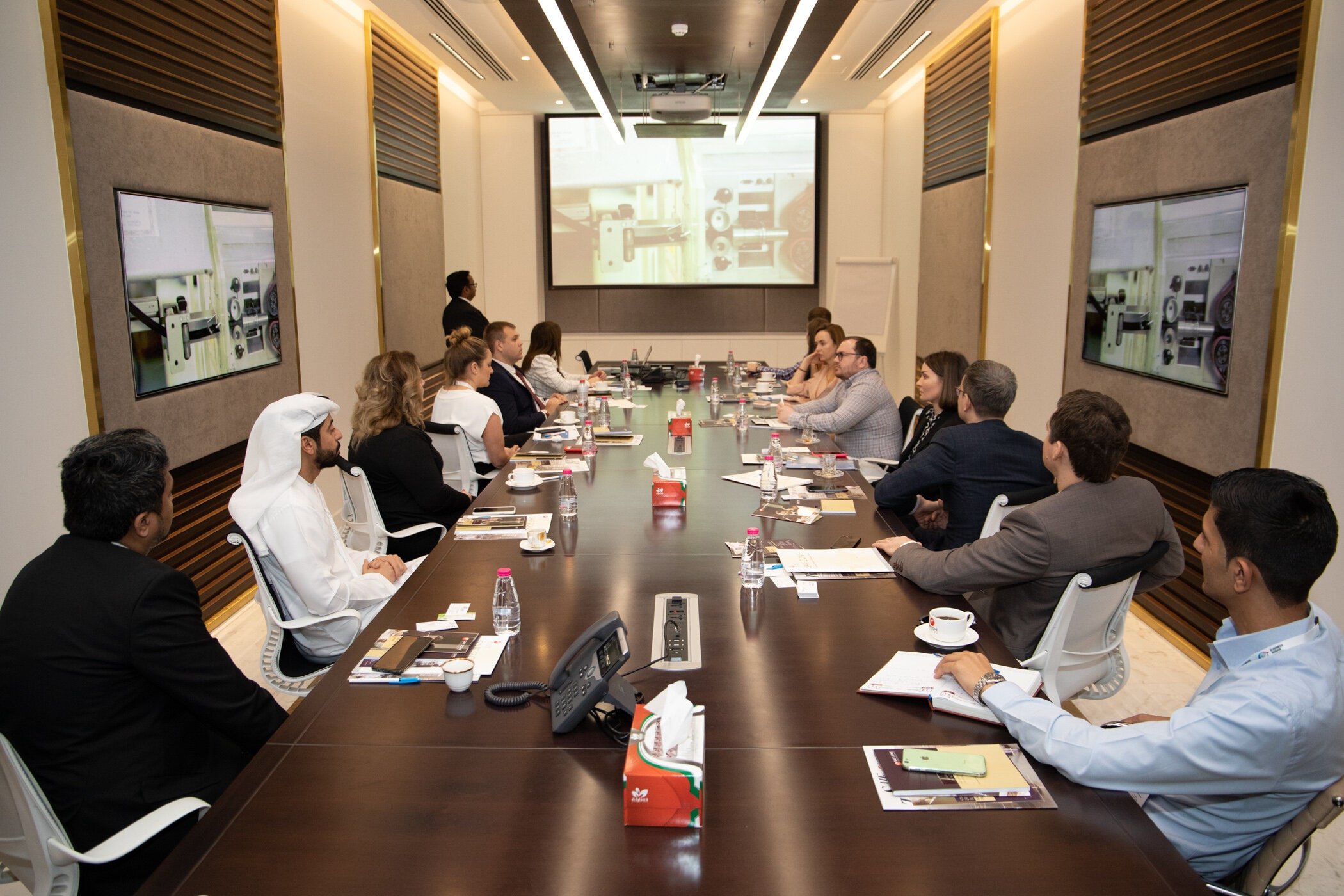 The Sharjah Airport International Free Zone (SAIF Zone) has received a high-level business delegation from Russia, featuring senior officials, businessmen and representatives of Russian bodies and institutions interested in taking Sharjah as their springboard for operations in the region.
SAIF Zone introduced the visiting delegates to its wide range of services and exclusive privileges tailored to attract foreign investments and investors.
"We are very keen to respond effectively to the needs and requirements of Russian investors and are interested to play our full part in enhancing the UAE-Russian economic relations. We are doing our best to deliver a state-of-the-art infrastructure that helps Russian investors grow and thrive like never before and expand into the region's markets. Russia is one of the UAE's most important trade and economic partners", SAIF Zone told the guests.
Competitive advantages
SAIF Zone officials encouraged Russian investors to avail of the many competitive services and advantages offered to the free zone investors including custom preferences, modern and advanced facilities, most notably fully-furnished and air-conditioned executive offices, multi-sized warehouses with attached offices, and leasable plots of land.  This is in addition to legal services, express carrier services, customs clearance, banks, restaurants, and medical clinics, public transportation.
Members of the delegation expressed their admiration for the excellent services provided by SAIF Zone, lauding its sophisticated infrastructure, which meets their needs. They also expressed their great interests in expanding into the region's markets through SAIF Zone, thanks to its fertile environment which could take their businesses into new heights of excellence and growth.