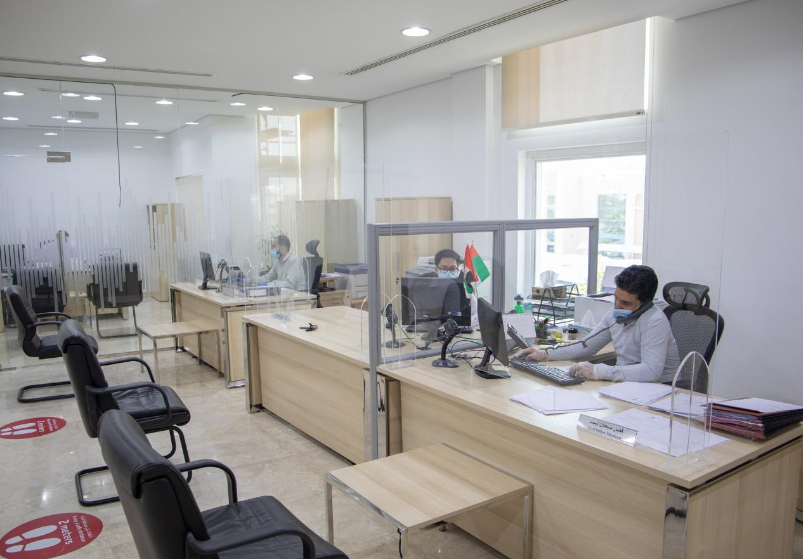 The Sharjah Airport International Free Zone (SAIF Zone) has recently announced the return of 50% of its employees to offices, in accordance with certain rules and regulations developed to ensure the provision of a safe work environment.
The return-to-work procedures have been completed seamlessly and conveniently, where SAIF Zone applied all the precautionary measures in the head office and its affiliated facilities, in addition to implementing physical distancing measures and preparing the offices for receiving a specified number of visitors.
The Zone underlined that all the measures taken aim to maintain the health and safety of everyone and to ensure business continuity according to a distinctive work system that paves the way for further achievements.
Qualitative services
Commending the tremendous efforts made by the staff during the remote working time, His Excellency Saud Salim Al Mazrouei, Director, SAIF Zone, underlined SAIF Zone's commitment to providing investors with qualitative services that strengthen their competitiveness and ensure their business sustainability in a safe work environment according to the highest health practices and standards.
Thanks to the proficiency of our employees and the Zone's solid digital infrastructure, we have managed to complete all the transactions of our customers and investors, in line with the Zone's strategic objectives, he added
Healthy environment
Through competent and proficient teams, SAIF Zone had implemented all preventive measures to create a healthy work environment. This includes the sterilization of the head office and its facilities, preparation of COVID-19 related memos in accordance with the directives of the competent governmental authorities, in addition to raising the staff awareness about the measures to be followed when returning to work.
Further, the Zone has provided all the preventive supplies and sterilizers, with a continuous follow-up on the health conditions of the employees. It has also completed the installation of self-sanitization gates at all entrances, as well as installation of thermal cameras to check the body temperature and placement of impervious barriers between employees and visitors to achieve the physical distancing instructions and to complete transactions safely, in addition to setting up isolation rooms for suspected cases.